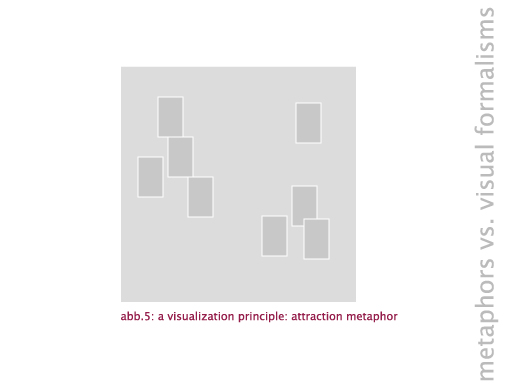 METAPHPORS VS VISUAL FORMALISMS
Lecturer
Prof. Dr. Maximilian Eibl, Chemnitz University of Technology, Assistant Professor, Institute of Electronic Business
Keywords
metaphors, visual formalisms, human computer interaction, graphical user interface,
Description
The lecture "Design of Interactive Media" dealt with topics like human information processing, human perception, hypermedia design, software ergonomics, information visualization, affective design etc.
In the below term paper "Metaphors vs. Visual Formalisms" I discuss pros and cons of using either metaphors or visual formalisms in user interface design and information retrieval design.
Download

Presentation (4,5 MB, Pdf)